加拿大德华国际矿业集团公司

文章作者:
 发布时间:
2013-10-09
 浏览次数:
1621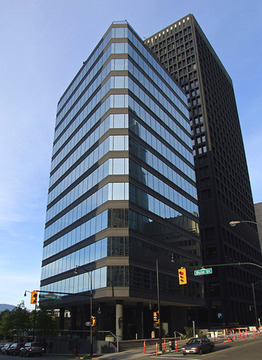 Canadian Dehua International Mines Group Inc. is a mining company engaged in coal investment and development, Canadian Dehua International is located in downtown, Vancouver, BC.
Since Canadian Dehua International was established by Mr. Naishun Liu in 2003, Dehua has been active in developing resources, investing in coalmines, and other business projects. Dehua has broad contacts with the Canadian government and related companies and cooperates closely with many Canadian coal companies, in the fields of coal resources, rail transportation, and ports, etc. Meanwhile, the company has maintained long-term cooperation with numerous Chinese enterprises as well.
Canadian Dehua International Mines Group Inc. possesses several coal properties of high quality in north-east BC with 100% ownership, covering hundreds of square kilometers. All are accessible by railway or road, 700-1000 kilometers west to the Prince Rupert Terminal in BC. Not only conveniently located, our properties are also mineable with well-equipped infrastructure, such as electric power, water supply, advanced communication and community services. The properties development is highly encouraged by the BC government and local communities and is supported by terminals and railway service companies. Further exploration is progressing smoothly.
Dehua International intends to invest in developing coking coal asset in BC. The objective of the company is to develop the owned coal properties into coal mines, and then expand the production year by year, with the intention of supplying over 5 million tons of coal products annually to the world coal market, such as China, Europe and Asia.
版权所有:江苏师范大学校友会
地址:江苏省徐州市铜山新区上海路101号 邮编:221116
电话:0516-83536971 传真:0516-83536971 邮箱:jssdxyh@jsnu.edu.cn